Custom Bathrooms
Custom bathrooms are a great way to express your individual style and creativity.
Custom bathrooms have intricately detailed fixtures, including sinks and warm water systems that can be customized. Commercial, multi-family, and luxury residential large-scale projects require the highest quality materials to ensure the bathroom's durability and easy maintenance. There are many factors that go into designing and installing custom bathrooms, so it's important to consult with an experienced team of professionals.
At Cangelosi, we specialize in custom bathrooms, custom walk-in showers, and natural stone countertops for all types of projects. Our team has years of experience working with a variety of materials and styles, so we can help you create the perfect bathrooms for your next project.
Whether you're looking for a classic or modern design, we have everything you need. When it comes to custom bathroom showers, there are many types available for business owners and real estate investors to choose from.
We can help you design custom tiled showers that perfectly match your aesthetic style and space. From classic designs to modern styles, we offer a wide range of custom walk-in showers as well. Looking for more information on custom bathrooms? Contact us right now for more details!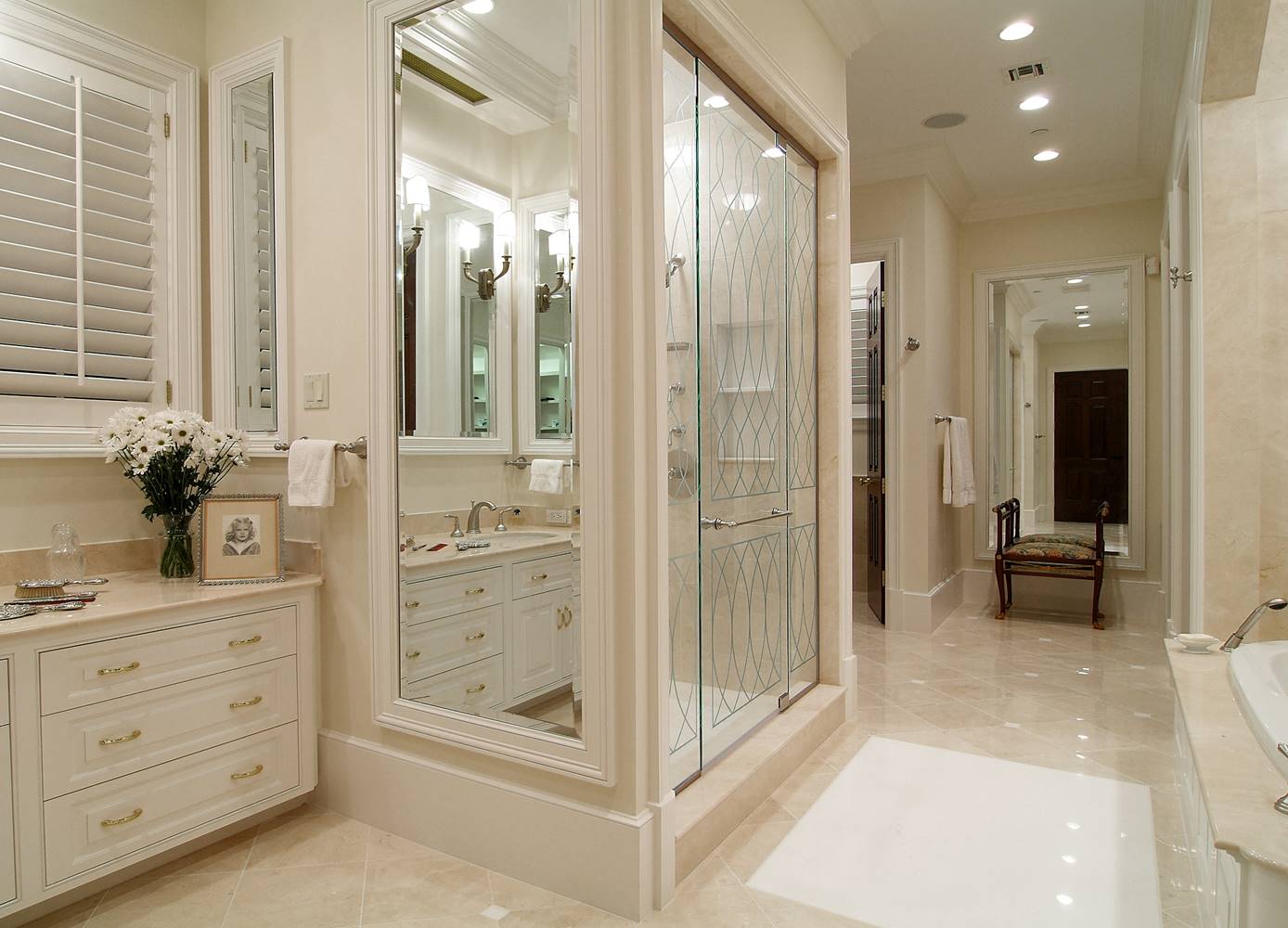 Custom Luxury Bathroom Design Ideas
If you are planning to install custom bathrooms in your next multi-family project or luxury home, it is important that you have some bathroom design ideas in mind before getting to work. Some of the most popular custom bathroom ideas include using natural materials such as natural stone. These materials can add a sense of luxury and elegance to your bathroom. Another popular custom bathroom idea is to use glass in your design which can help create a sleek and modern look with ease.
Natural stone slabs such as marble, granite, and even man-made quartz are great options for custom bathrooms, as they are durable and easy to maintain. At Cangelosi, we specialize in creating high-quality custom bathroom showers and custom tiled showers using a variety of materials and styles. Contact us today to hear more about our custom bathroom design ideas and get started on your next project!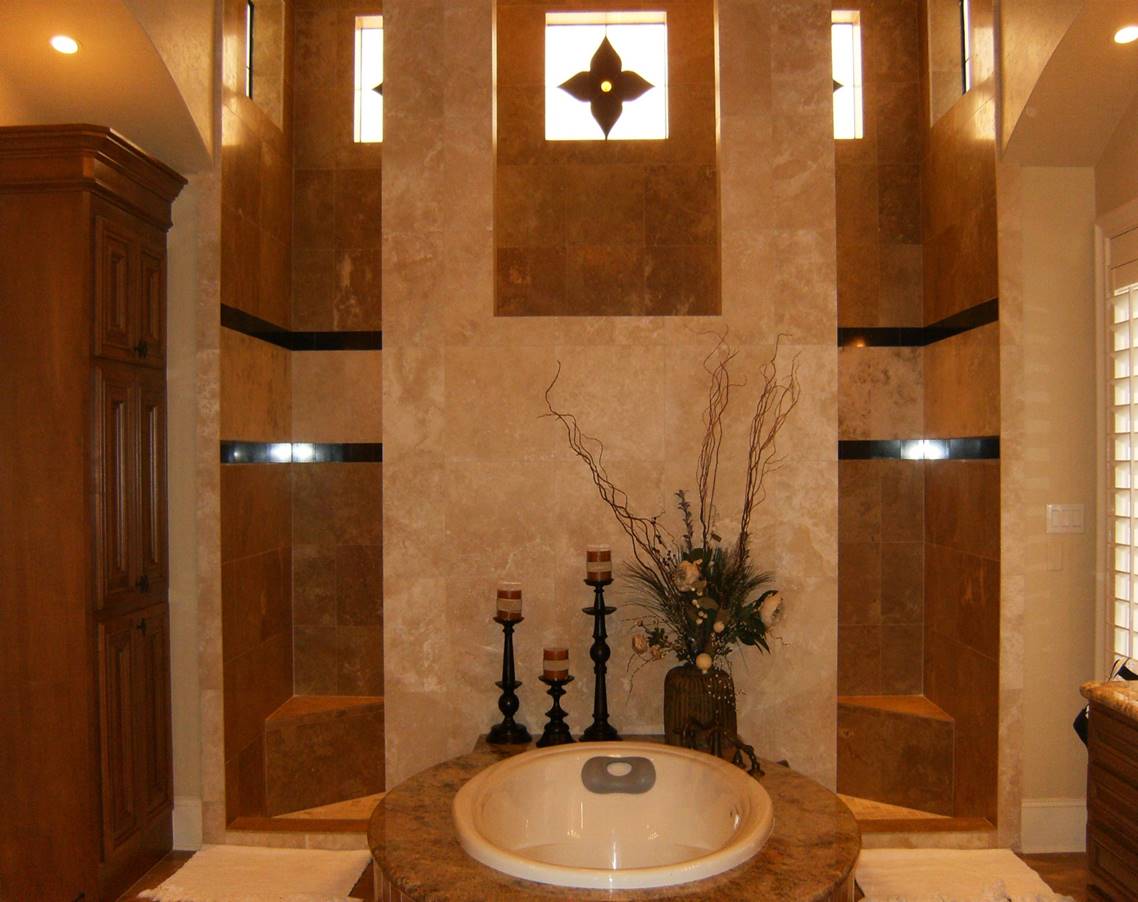 Get In Touch With Us For Beautiful Custom Bathrooms
Looking for more inspiration and ideas when it comes to custom showers? The experts at Cangelosi can help. With over 5 decades of experience designing and installing custom bathrooms, we can help you create the perfect space. Call us today at (281) 499-0561.
How can I customize my bathroom?
There are many different ways to customize your bathroom, depending on your budget and preferences. Some common customization options include using natural materials such as wood or stone, opting for glass fixtures and fittings, or choosing metal fixtures for a more modern look.
How much does it cost to build a custom bathroom?
The cost of a custom bathroom will depend on the size and scope of the project, as well as the materials used. In general, you can expect to pay anywhere from several thousand dollars to tens of thousands for a custom bathroom renovation.
How do I choose the right style for my custom bathroom?
There is no one "right" style for a custom bathroom, as there are many different styles and materials to choose from. Some popular choices include classic, modern, and contemporary styles, as well as natural materials such as wood or stone. When choosing the right style for your bathroom, be sure to consider your overall aesthetic preferences and budget.
How do I get started with my custom bathroom project?
If you're ready to start planning your custom bathroom, the first step is to contact a professional design or construction company. Cangelosi offers a wide range of custom bathroom services, from design and planning to construction and installation. We can help you create the perfect space for your needs and budget. Contact us today!